Supercurricular Activities
Supercurriculars

Strong applicants to universities, apprenticeships and employment tend to have explored their chosen subject through wider reading outside the classroom, as well as doing well in their GCSEs and A-levels. For example, if you want to apply for a Biology degree, you might read the New Scientist magazine in your spare time; if you want to apply for French, you might watch some French-language films after school which go beyond your A-Level syllabus. This sort of exploration is called 'super-curricular', as it builds on and enhances what you are studying in school.
You do not have to pay for this sort of exploration! Here are some suggested reading lists and resources to start exploring your own interests in your chosen subject independently. The following lists are suggestions only and you can easily find your own alternatives. It is important to read critically by thinking carefully about the arguments, assumptions and evidence presented by the author. Reading is a great way to explore subjects that you find interesting – but there are many other ways to deepen your understanding: investigate your local museums, monuments, galleries and natural features, and think analytically about nature, machinery or the built environment.
The best thing about super-curricular activities is that there are no exams or deadlines to worry about – you are free to follow your own lines of enquiry into the areas that interest you the most. Rather than seeing this as a 'tick box exercise' to give you something to write about in your personal statement, you should take time to explore things that you genuinely find interesting and see where your investigations lead you. Selecting some key examples to include in your application, can elevate and differentiate you from others.
You can delve deeper into your subject in many ways, such as:
reading books, specialist magazines and journals
visiting museums and galleries
watching films and documentaries
listening to podcasts
attending an online seminars and lectures
entering academic competition
reading the STS weekly Careers Bulletin
Remember to think about the ideas you are discovering, consider the arguments being made, and form your own thoughts and opinions about them. You might find it useful to discuss what you are learning with a friend, relative or teacher which could be great practice for an academic interview.
Below are some resources that will help you delve further into current interests as well as perhaps leading you to explore new ones.
University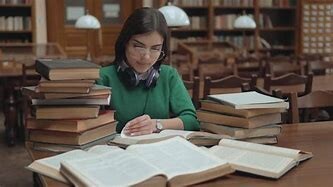 Watch webinars about what it is like to study a particular subject at university;
Talks and Lectures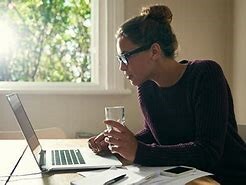 Many institutions offer on demand online talks on many subjects:
Gresham CollegeTED TalksA Taste of Lectures at Oxford Royal Institution Science
Newspapers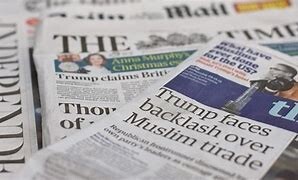 Reading quality news sources can be a useful way to encounter stories relevant to your academic interests and, more generally, to practise assessing arguments and weighing evidence:
Al Jazeera English
BBC News online
CNN online
Daily Telegraph
Independent
The Economist
The Guardian
The New Statesman magazine
The Times
Podcasts

Listening to Podcasts is another way to expand your knowledge of a particular subject:
BBC Sounds on over 20 subjects areas
BBC Radio 4 - In Our Time covering 100s of topicsBBC World Service - The Forum including collections on History, Technology, Art, Philosophy and more
BBC Radio 4 - The Life Scientific podcasts with leading scientists talking about their life and work
Oxford University podcasts on over 4000 topics
Massive Open Online Courses
Enrol on an online course in an area of interest within a subject of your choice. There are 1000s to choose from and easy to search. Additionally, they are free and self-paced and from world-class universities and companies:
Oxford University collections
These hubs have been created by the University of Oxford and have resources available for your research:
Oxford University's Digital Resource Hub
These resources will help you delve further into current interests as well as perhaps leading you to explore new ones. Take a look at our broad subject areas to discover relevant academic resources as well as finding out how your deep enthusiasm for a subject area maps onto the undergraduate courses offered.
A website run by University College in Oxford which collects super curricular suggestions by subject group.
Summer Schools
Programmes to support young people from less advantaged backgrounds to access leading universities and careers. In partnership with universities and employers, they run engaging programmes that give students practical advice and leave them feeling inspired and more confident about their future. Programmes include: Pathways to Consulting, Pathways to Engineering, Pathways to Medicine, Pathways to Banking and Finance, US Programme, Apprenticeship Summer School., UK Summer Schools, Pathways to Law
They open up university and the top professions for those without the means or networks to get there. They offer professional mentoring, tailored skills sessions and career workshops, university application support and guidance and internships with top employers
University Summer schools
Many universities, including the University of Kent and Canterbury Christchurch University run general summer schools or residentials in specific subjects. Do your research and see there is one available for you to apply to.
Work Experience
Search for local or online work experience opportunities in a field that you're are interested in
- Do a Google search for a local company which you would like to work for or ask your family or friends if they know of someone who works in an industry which interest you. Alternatively speak to Mrs Rooke.
- Online work experiences are easy to do from home and will help you find out more about an industry or career you are interested in:
Work Experience - SpringpodWork Experience – Speakers for Schools
Subject specific
If you are wanting to explore your subject in more detail but can't find what you are looking for or want advice, ask your subject specific teacher or speak to Mrs Rooke, Careers Advisor.