Back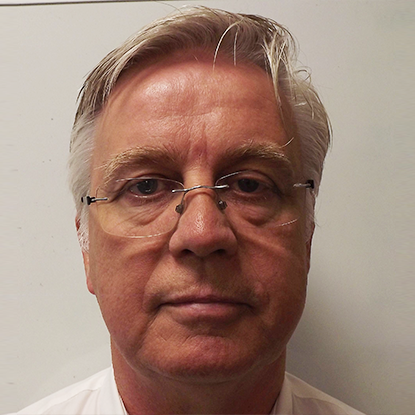 Back
Rob Carroll
Parent Governor
Member of the Strategy Group
Chair of the Resources Team
I volunteered to join the STS Governing Body in February 2017. I currently live in Manston with my wife and "resident" grandson, who is currently attending STS. I have two grown up children who are now well into their own personal careers based in and around London.
I enjoy playing badminton, squash, golf, reading and watching rugby… too old to play it now!!
Both my wife and I originally come from Canterbury and both attended the Geoffrey Chaucer School in the City, which sadly has now closed. After leaving school I enlisted into the Royal Signals and attended the Army Apprentices College, in the quiet spa town of Harrogate. Specialising in telecommunications, I graduated from the college and spent the next 23 years serving in different theatres of operations and being employed in many complex and varied communication roles, finally leaving the army in 2001 and settling in Manston.
On leaving the army I joined Cummins, a global power generation company, based in the Manston facility. My initial role was as a Customer Account Manager, responsible for customer accounts in Russia, China, Korea and Australia. Within our management team, I became the trainer for any new employees brought in to the team as the business expanded.
My current role within Cummins is as the Project Manger within the Non-Standard Engineering Team. We are responsible for multi-million dollar projects, where customers require enhancements to our standard products (diesel and gas generators) so that they will function correctly to meet their requirements.
I have also been participating in the school mentoring scheme, where I have mentored students in local schools who are struggling with academic and personal difficulties. As part of the Cummins commitment to our local community and environment, I have also led several projects within local schools aiming to develop the leadership and business skills that are beneficial for students to understand when entering into the business environment.
I became a Governor because I feel that I have a lot of life experience and would like to make a positive difference and to support those already on the Governing Body to make the right decisions that will ensure the future success of STS for students, staff and the local community.