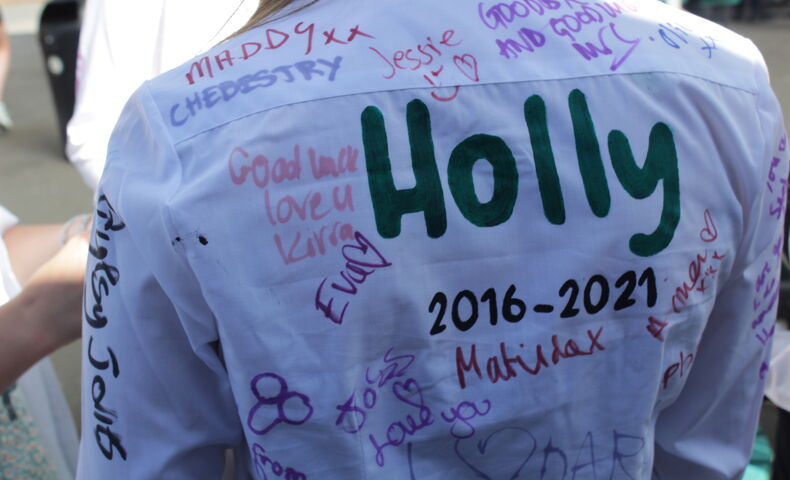 We welcomed our Yr11 and Y13 pupils back to school on a sunny Wednesday afternoon to celebrate the end of a difficult academic year. Whilst the pupils had a leavers assembly on their last day of term, the staff really went all out to ensure the students a fantastic send off!
Students enjoyed a relaxed afternoon with a visit from an ice cream van with their classmates and teachers, they signed each other's white shirts, somewhat of a rite of passage for any student leaving school, but particularly here at STS as the pupil's normal uniform is a black polo shirt! We had arranged a selfie mirror to capture the joyful atmosphere and create long lasting memories of the event for the students. Mr Cadby, Head of Year 11 thanked the staff who ensured the event ran smoothly and commented that the students "really appreciated it and enjoyed their afternoon".
Mrs Savage our Headteacher praised the pupils and their commitment to completing their assessments that will determine the grades they will be awarded by the examination boards in the summer "Years 11 and 13 have conducted themselves through the assessments that have, this year, replaced exams with a maturity and determination that has made me very proud."
We wish the students the very best of luck and look forward to the students receiving their hard-earned qualifications later in the summer.