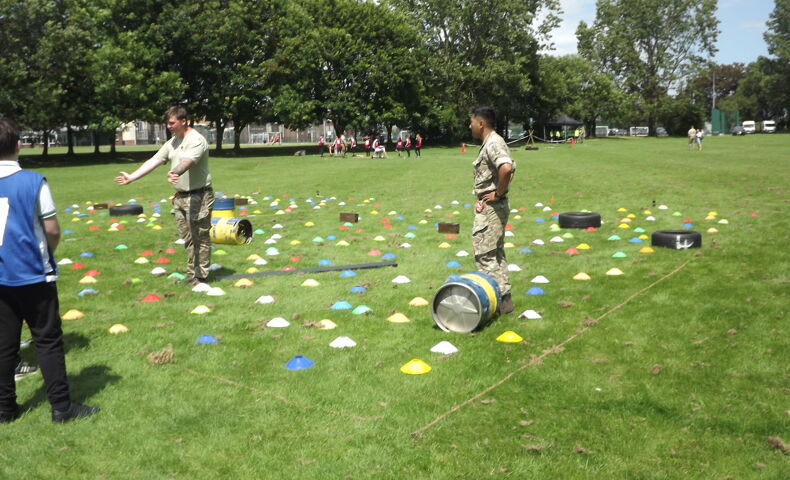 On Thursday 8th July the 11th Brigade in Aldershot delivered an engagement programme for our Year 8 students to enjoy.
The programme had been designed to positively impact upon students' cognitive skills, puzzles and problem-solving was a recurring theme throughout the day. In addition, the activities were carefully designed to improve students' self-esteem, confidence, communication skills and ability to work with others in ways that are not always possible within the classroom. All of these skills and attributes will help Year 8 students through the school curriculum but also promote personal development and well-being.
The event was designed to be highly inclusive and accessible to all participants and school staff worked alongside the military on the day to ensure students were well supported.
We chose Year 8 students because not only will these activities help their personal and academic development they are also great fun! We are conscious that during the academic year 2020-21, Year 8 have suffered greater disruption to the routine of school life than any other year group and this is a small way of acknowledging that and giving something memorable and valuable back to the year group. Miss Morrish who was instrumental in organising this event commented "It was a very successful morning and afternoon, which was thoroughly enjoyed by the Year 8's. The weather was on our side and it was lovely to see the children laughing and getting along after a very challenging year."
The team from 11th Brigade have been working closely with our school for more than three years and their planning for this event was typically meticulous and thorough, we look forward to more events next year.