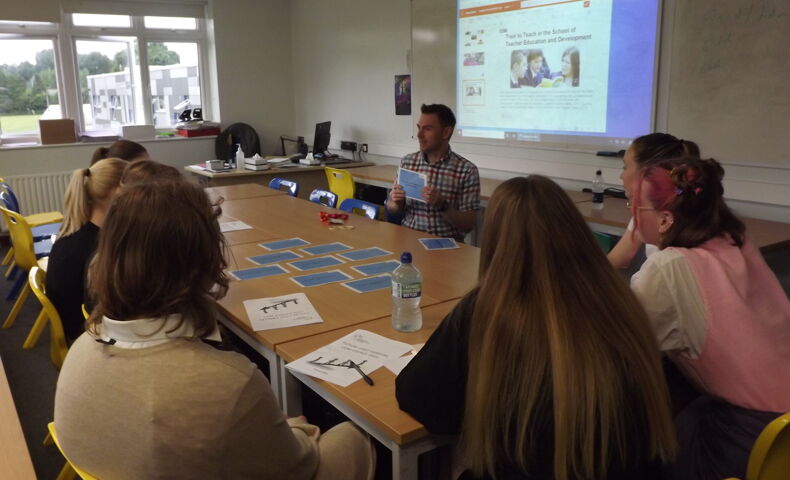 Our Year 13 students enjoyed a fantastic careers day last week! We had lecturers visiting from the University of Kent and CCCU delivering taster sessions on many different subjects, as well as workshops on health and mental wellbeing as well as interview skills.
The Border Force came in to demonstrate the work they do and the many opportunities available in the Home office. All students ended the day with a one-to-one mock interview conducted by visiting employers!
Mrs Rooke our careers advisor was thrilled with the success of the event "It was great to see the students engaging so enthusiastically in the event and feeling the rewards, the feedback from employers and lecturers was phenomenal!"
We look forward to more events this academic year!