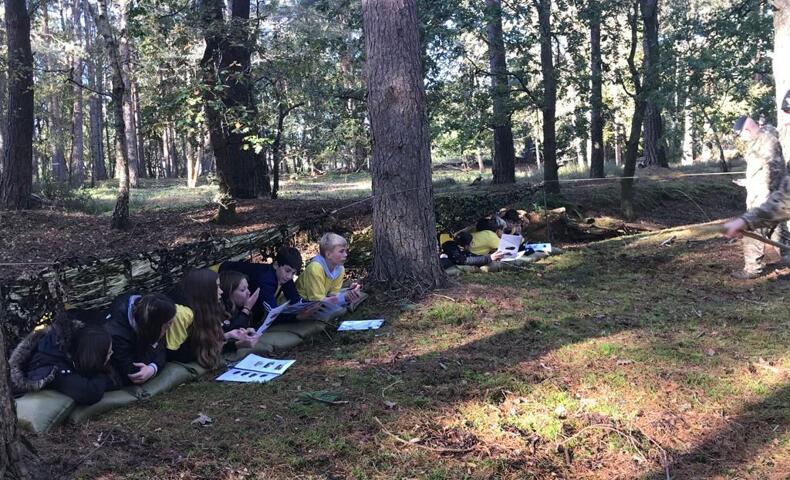 We are extremely proud of a group of Year 9 students who represented both the school and East Kent when they travelled to Longmoor Military Training Camp in Hampshire. Through our unique relationship with 11th Brigade, operational command for the army in the south-east, students have recently undergone a modular programme exploring the role of the armed forces in the 21st century, exploring how the Army's Values and Standards can help students achieve academic and personal success in school.
The students had an action packed day which featured a whole host of challenges that developed students' problem solving skills and their confidence to work with others. The day included:
Engineering Problems
Code Breaking
Military Vehicle Recognition Exercise
Physical Challenges
Organisation of Personal Equipment
Map-reading Exercises
Naval Exercises
The students worked so hard and engaged so well in all of the challenges they were given, the students left with a real sense of acheivement. It was a great moment when the all of their efforts were recognised by a senior military officer who went on to describe STS as "our flagship school in the south-east."
We remain very grateful to 11th Brigade for the rapidly expanding array of experiences they are developing for our students and we look forward to seeing the benefits in the new year.