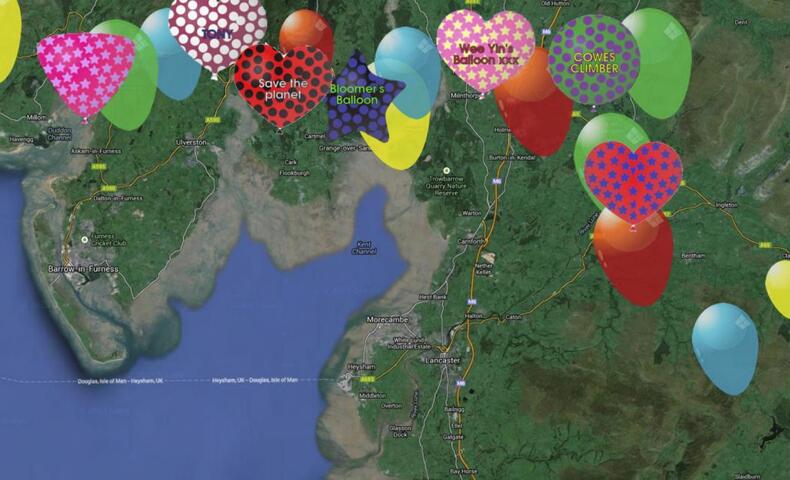 The 6th Form Biology group are currently fundraising to be able to participate in an overseas expedition in 2024. This will provide them with a once in a lifetime opportunity to carry out biological sampling in the tropical jungle and then in our oceans. They are running a range of fundraising activities including a virtual balloon race!
The virtual balloon race is a seven-day computer simulation race where everything is real except the balloon. The software uses current live weather data to determine the progress of each balloon and each entry can be tracked on Google Maps and Satellites once launched.
As a group dedicated to the study of biology, it would be remiss to engage in a real balloon race as the impact of the popped balloons would have a detrimental impact on wildlife, climate change, plastic waste and litter, but our Eco race has none of these!
You can buy a virtual balloon for £3 and give it a name, colour, shape and pattern. In addition to this, you can select different features of your balloon, such as weight, which will determine its flight performance in order to enhance your chances of winning. It's a fun and easy way to raise funds for our biology expedition, that we hope you will enjoy.
The big release will happen on 31st October at midday!
We would be incredibly appreciative of your support, you can purchase your balloons right up until 31st October here:
Sandwich Technology School 6th Form Biology Expedition - fundraising at Ecoracing
Happy Racing!