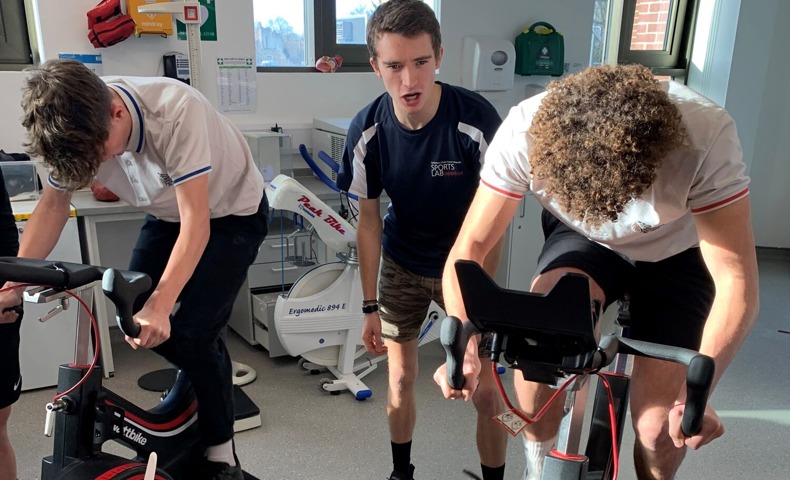 A group of year 10 students had a great day enjoying the brand new sports lab facilities at Canterbury Christ Church University.
The students took part in a range of fitness testing to support their learning within their sport science course. Charley is pictured on the treadmill taking part in a VO2 max test which measures the maximum amount of oxygen that your body can use during exercise. Richie and Jake are on the bikes taking part in the Wingate test which is a cycle test of anaerobic leg power, conducted over 30 seconds, the aim of this test is to measure the anaerobic power of the lower body.
The students were very engaged and keen to learn, it was a great learning experience for them.