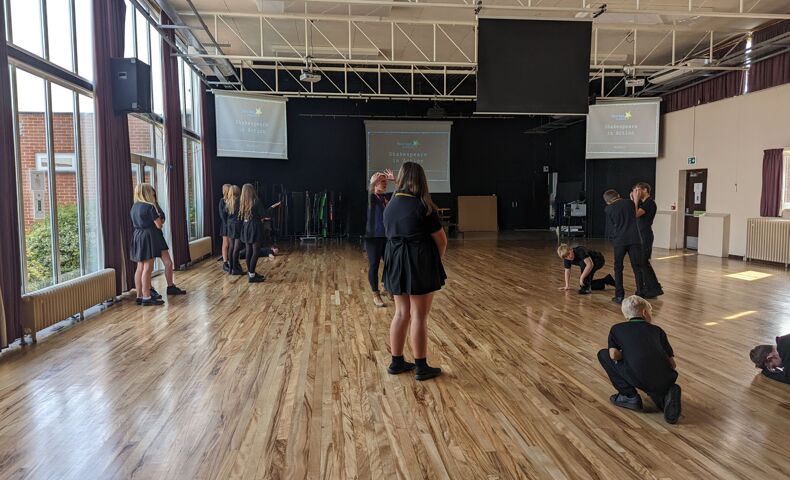 On Thursday 22nd September our Year 8 students had to chance to participate in a Shakespeare workshop run by 'West End in Schools' where they explored Macbeth, the text they are currently studying in English.
The instructor encouraged students to explore the different emotions in certain scenes from the play and they took part in several activities that demonstrated how the actors on stage would bring the characters to life.
One of the students favourite parts of the workshop was re-enacting the fight between Macbeth and Macduff, the instructor taught them how to fight with imaginary broad swords and how to make the scene convincing without any props. Dramatisations of Macbeth's gory death were fully encouraged and the pupils were more than happy to comply!
The workshop really brought the text to life and experiences like this will aid the students in understanding and engaging with Shakespeares work and other playwrights as they progress through their English studies.